Covid-19 will subside not die, says Adeboye
On Sunday 22nd March, 2020 during the service at Ebuta Meta, The Redeemed Christian Church of God Headquarters, Pastor E. A. Adeboye, the general overseer of RCCG said to his children that the COVID-19 will subside and not die unlike what other propher had said.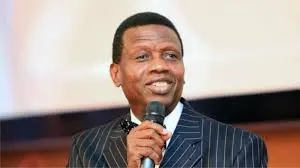 He said, "what can a Pastor do when the prophet as spoken."

He said further that this message is classified for only his children quoting Psalm 91: 1-10, 96:7, 57:1, Isaiah 25:4. He admonish his children not to mind those who mock the prayers of his children, he encourage his children to continue prayer but warn his children to be careful during this period. 

Pastor Adeboye also said to those who are miracle seekers and will leave after the miracle are in serious trouble because the miracle will be taken away and they are back in the mould and mildew and. He admonish them to come back to Christ as he made the altar call.