5 Natural Remedies for Controlling Your Blood Pressure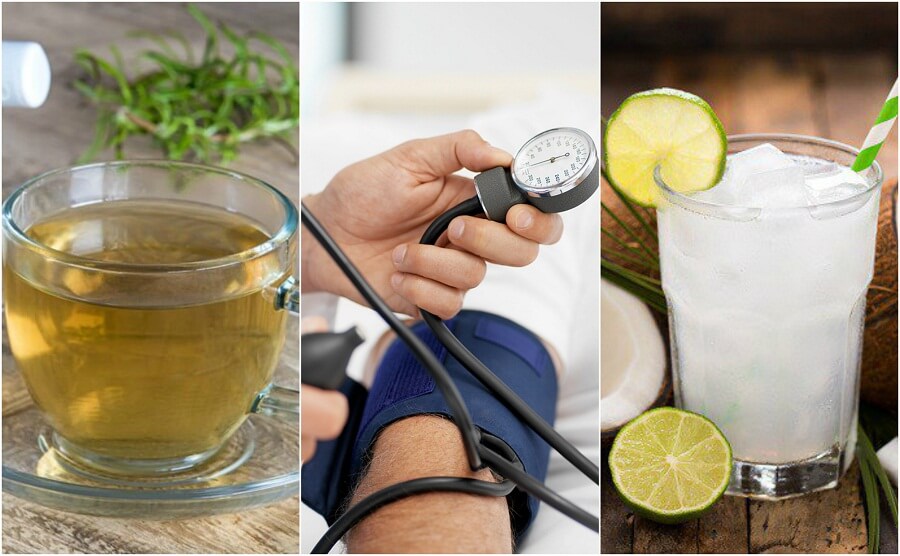 Low blood pressure, also known as hypotension, is a disease that happens when your blood pressure starts to go down. This includes both during and after each heartbeat.
A person who suffers from this condition will get blood pressure readings below 60 mmHg and 100 mmHg.
Suffering from it can mean you have a problem with your heart, brain, or some other vital organ. Because your heart is in charge of administering oxygen, it directly affects the health of your cells.
As a result, the patient can suffer from vertigo and dizziness as well as drowsiness, headaches and a feeling of being tired.
While these can vary in intensity for each case, it's important to pay attention to them so that they don't interfere with your everyday activities. Also, you want to make sure that they don't cause other complications.
Luckily, there are several natural remedies to help with this condition. When you take them on a regular basis, they help you to fight these symptoms while balancing your blood pressure levels.
In the following article, we want to share 5 good options with you.
Take note!
1. Rosemary and honey tea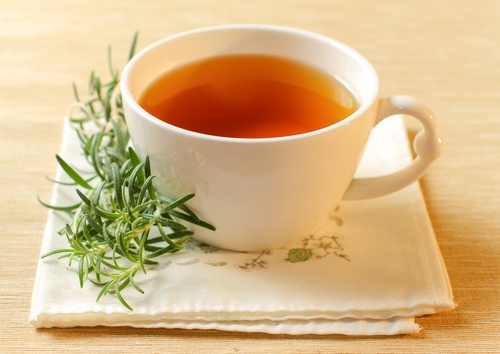 This tea with rosemary and honey has antioxidants, vitamins, and minerals. These help to improve your blood pressure. As a result, it helps improve the oxygenation of your cells and tissues.
Its compounds stimulate your central nervous system. Thus, it calms vertigo and weakness caused by this blood pressure imbalance.
Ingredients
1 cup of water½ tablespoon of dry rosemary1 tablespoon of honey
Instructions
Heat the water. When it starts to boil, remove it from the heat and add the rosemary.Let it steep for 10 minutes, strain it and sweeten it with honey.
How to drink it
Drink this drink before the first symptom of hypertension. If necessary, drink it two times per day.
2.  Coconut water and lemon
This is a tropical drink made with coconut water and lemon. It helps to balance your body's electrolytes. This keeps your blood pressure balanced.
It has essential minerals and antioxidants. After being digested, these help to improve blood flow through your veins.
Ingredients
1 cup coconut water2 tablespoons of lemon juice
Instructions
Get organic coconut water and mix it with a couple tablespoons of lemon juice.
How to drink it
Drink this drink at mid-morning or when you feel your blood pressure dropping.
3. Carrot and honey juice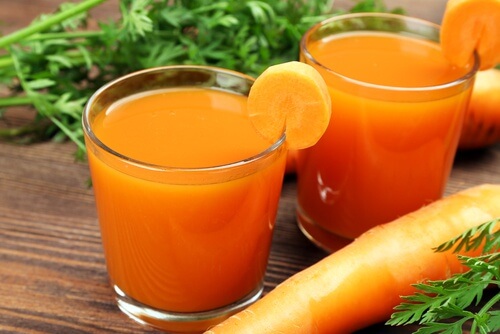 Carrot and honey juice is a drink with energizing properties. Because if its content of essential nutrients, it helps to improve your health when you have hypotension.
Its antioxidants help to reset your heart rhythm and your blood flow. It prevents problems with cellular oxygenation.
Ingredients
5 large carrots2 tablespoons of honey
Instructions
Get the juice from the 5 carrots by putting them in a juicer.Then, mix this juice with the honey and drink it immediately.
How to drink it
Drink the juice for breakfast and again in the afternoon.
4. Basil extract and honey
The natural extract that comes from basil leaves has active compounds that balance your blood pressure.
Its vitamins and minerals bind to naturals sugars in the honey. This gives you an effective treatment for hypotension.
Ingredients
15 basil leaves¼ cup of water1 tablespoon of honey
Instructions
Chop the basil leaves. Then, put them in a cloth or colander so you can squeeze their juice out.Put the liquid you get in the water then add the honey.
How to drink it
Drink this for breakfast at least 3 times per week.
5. Water, with lemon, salt, and sugar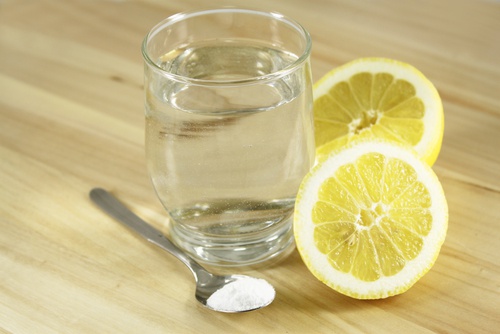 This drink combines the properties of lemon with salt and sugar. This helps you improve your low blood pressure. This is especially true when it has to do with dehydration.
These ingredients help you to get your energy back. Among other things, they help your circulation and nervous system.
Ingredients
1 cup of water3 tablespoons of lemon juice½ teaspoon of salt½ teaspoon of sugar
Instructions
Add all of these ingredients to the cup of water and stir them well until the dissolve.
How to drink them
Drink the drink for breakfast or when you have symptoms of low blood pressure.
Are your blood pressure levels lower than normal? Remember that besides trying these remedies, it's important to see your doctor on a regular basis. You also need to maintain a healthy lifestyle.